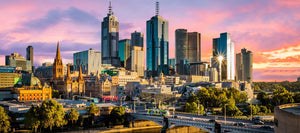 Here at Arisit, appliances are our life. When we think about appliances, we think about you. From the design and functionality to the value and style, it's all about making life easier. We only import the best products from around the world and constantly strive to develop and source new and exciting trends in the kitchen, laundry and alfresco areas of the modern Australian and New Zealand home. We work closely with our production partners directly across four continents to ensure that for any project, big or small, we can supply everything required to complete the job on time. We can even work with you to source a product that will meet your requirements and provide a unique solution to differentiate your next project. Quality is in our DNA, and with our technical and after sales service teams, we will offer the gold standard for your next project.
whirlpool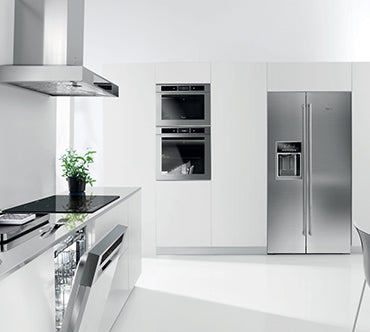 Discover the wide range of Whirlpool products. From Kitchen to Laundry Appliances, Whirlpool's innovative technology gives you time to enjoy the moments that matter.
ariston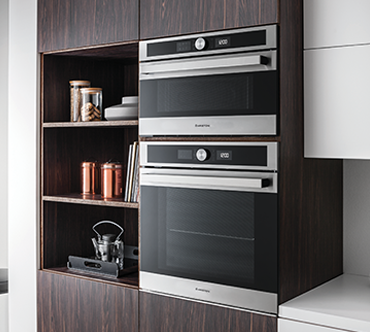 Ariston's new range of appliances will cover all aspects of a project from the kitchen through to the laundry. We offer 60cm, 70cm and 90cm appliances. Quality products that work safely and offer the highest performance to meet your clients' needs.
steel
Steel is an Italian company with a long family heritage. Situated in Carpi near Bologna it is owned and run by the Po family, who are the third generation to be involved in the production of range cooking equipment.
sirius
Sirius offers specialty rangehoods with ón board motor'or 'off board motor' models for top performance without the noise. Our latest Downdraft is ideal for island applications with the motor being able to be moved up to 7 meters away either outside or under the floor. We also offer a range of ducting accessories delivered direct to site.*
tisira
Source directly from a leading appliance manufacturer, the new Tisira range of ovens, cooktops, rangehoods and dishwashers offer a value alternative for any project. We are the first manufacturer to offer a Pyrolytic and Induction package specifically for serviced apartment applications.
husky
Husky is truly the brand of choice around the world for domestic and commercial bar cooling. Our range of back bars are ideal for alfresco areas and will chill drinks the same way as they do in the bars and clubs around Australia. Commercial cooling for your domestic project without the price!
monster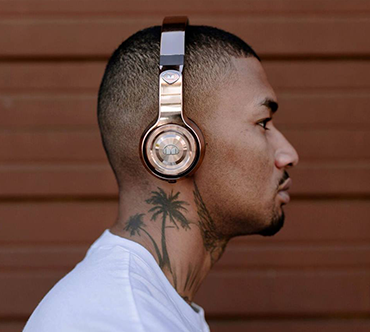 Monster has been leading the way with innovation in Headphones, Speakers, HDMI Cables, and Power Solutions for nearly four decades. Why because the Creativity, Innovation, and the Music Matters.
smart
Smart BBQs are available with stainless steel trolleys and inbuilt units that are competitively priced. Our unique Wall Mount Electric BBQ can be mounted on balconies where gas supply is limited and only requires a 10amp connection. Utilising the power and heat of induction, this BBQ will perform the same if not better than a traditional gas grill
capital
Capital BBQ's will reflect the quality of your project with the highest performance BBQ on the market here in Australia and New Zealand. Each product is handcrafted in the USA with the finest stainless steel and the most reliable components.
YORKSHIRE BREWERY APARTMENTS | VICTORIA
Developer - SMA Projects Australia
Architect - SMA Projects Australia
Builder - Icon Construction
Appartments - 365
SWANSTON CENTRAL | VICTORIA
Developer - Hengyi Australia
Architect - Elenberg Fraser
Builder - Multiplex
Appartments - 1039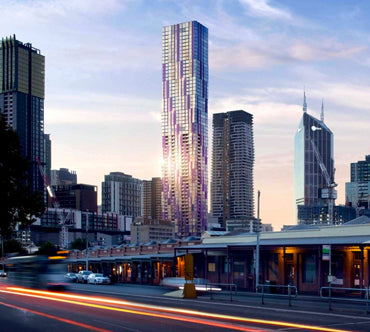 LIGHT HOUSE TOWER | VICTORIA
Developer - Hengyi Australia
Architect - Elenberg Fraser
Builder - Multiplex
Appartments - 605
EMPIRE APARTMENTS | VICTORIA
Developer - Mammoth Empire Holdings & PDS Group
Architect - Hayball
Builder - ProBuild
Appartments - 474
BOHEM APARTMENTS | SOUTH AUSTRALIA
Developer - Developer – Starfish Developments
Architect - Architect – Enzo Caroscio Architecture
Builder - Builder – Maxcon
Appartments - 234
OUR
PARTNERS