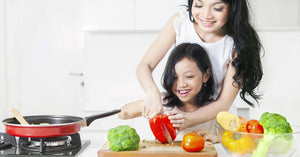 The Tisira range has been specially developed here in Australia for the Australian and New Zealand markets offering a complete home appliance selection catering for the commercial and domestic market. Source directly from a leading appliance manufacturer, the new Tisira range of ovens, cooktops, rangehoods and dishwashers offer a value alternative for any project. We are the first manufacturer to offer a Pyrolytic and Induction package specifically for serviced apartment applications.
tisira
Wide Range of Products
With a full commitment to innovation and a dedicated R&D centre, Tisira has a wide range of products suited for every household need. We know that you work hard for your money and that you want products that look great and perform well – not to mention outstanding value for money!
tisira
About Us
Tisira makes quality European designed products for the Australian market catering for the commercial market up to the home buyer renovator.
Our local team of product designers, cooks and engineers are designing products with three key elements – Design, Performance & Value. Being an Australian Company we understand your requirements and we would be proud to have any of our products in our own homes!