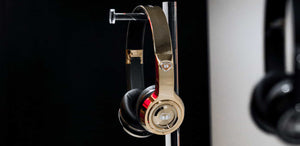 Monster is a brand of home entertainment, audio equipment and peripherals that offers a range of high-quality components for better information signals. ounded in 1979, Monster is the creation of Noel Lee, who at the time was convinced that audio cables could be engineered to improve audio quality through more effective conduction of electricity. From this belief, he developed a high-performance speaker cable, called Monster Cable, and literally created an industry. Monster has since grown from a hobby business in Lee's garage into a globally recognized brand of consumer electronics and accessories that manufacturers and markets approximately 4,000 different product types in over 80 countries worldwide. Monster's extensive product range includes headphones, audio, video and Ethernet cables, surge protectors and more.
monster
CABLES
Monster cables, including HDMI, audio and digital fibre optic cables, ensure your home theatre set up operates at its optimum.
With features including high-density, triple-layer shielding, gold plated contacts and dual balanced conductors, Monster cables help you get the most from your favourite media.
Monster
POWER
Monster power boards and surge protectors help you power and protect your home entertainment system.
With a range of features that includes Tri-Mode Power, HD Clean Power and Green Power, Monster power accessories can reduce energy consumption as well as prevent damage caused by power spikes and surges.